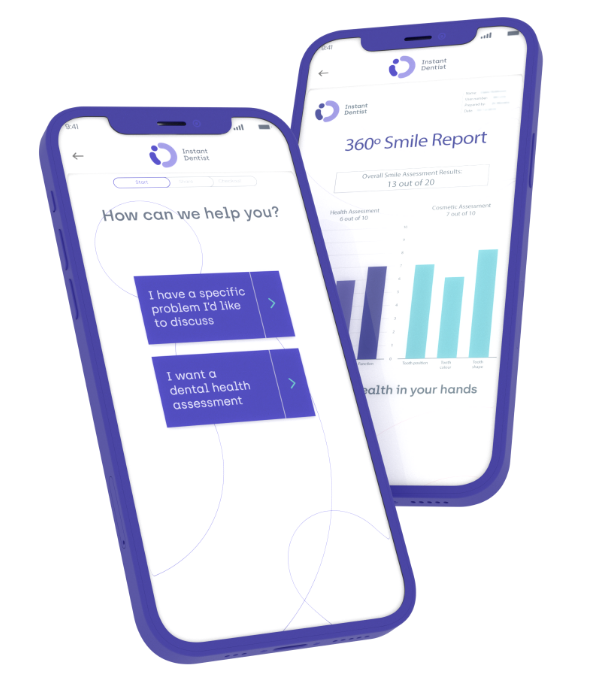 All the experts, none of the visits.
Instant Dentist brings the dentist to you.
Comprehensive dental screening analysing 22 risk factors to detect and prevent decay, gum disease, cracks, grinding and other oral conditions.
Got a problem tooth or area like a wisdom tooth, bleeding gums or painful ulcer? Get a report and recommendations on what to do and a prescription where needed.
Got a treatment plan or recommendation from a dentist and want to know other options or to get a second opinion? Get a report and recommendations of the most minimally invasive options and affordable to give you clarity and peace of mind.
Crooked, missing or darkening teeth? Learn the options to improve your smile so you can choose the right solution for you.